Rear Suspension
At The Spindle People we stock and manufacture a full line of C2 and C3 Corvette Parts. Our inventory includes, Rear spring shackle kits, C2-C3 Corvette NEW half shaft assemblies, Rear end crossmember bushings, New C2-C3 Rear T/arm bearing supports and Brake Calipers mounting brackets, GM differential Fluid Kit, General Motors NOS rear end caps, C2-C3 Trailing Arms Offset Heavy Duty, Stock and replacement Trailing Arms. C2-C3 Poly or GM rear strut rod bushings. Rear Trailing arm wheel bearing shims. C2-C3 Trailing arm front bushing urethane or GM. C2-C3-C4 Corvette rear backing plates, parking brake shoes and hardware. Rear sway bar brackets, bushings. Stainless Steel sleeved rear Calipers and much more. We even have a steady stock for exchange rear bearing assemblies and complete kits including, Universal driveshaft joints, Parking brake cables and hardware bolts too.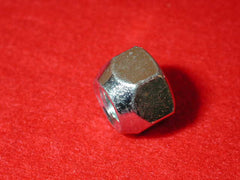 $ 1.25
1953 to 1982 Standard GM Lug Nut 63-82 All Steel Wh...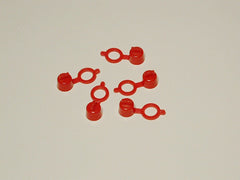 $ 5.00
Zerk Dust Caps Kit All Years 12 Zerk Dust Caps Per...